Back to all articles
Ruby is a girl! Rails Girls Krakow 2013
We think there are too few female coders.  Well, actually, this topic is a bit hotter than that, yet still – correct me if I'm wrong, but males dominate in the coding world. That's precisely the reason why we've decided to support Rails Girls Krakow 2013 :)
For those who aren't familiar with the formula, a quick recap: Rails Girls started in Finland in 2010 as quite a small RoR workshop for women, especially those with little or no knowledge of programming. It has grown since into a worldwide event, with thousands of Rails Girls involved.
If you're already thinking of it as a one-off event, with girls returning to their normal lives after a day full of programming, it's not true – one of the participants of RG Kraków 2012 learnt to code and developed a successful vegetable fable app :)
So, what happened on the 19th and 20th of April 2013? We sent our best Rails wizards to aid the R-Girls coach team: Hania, Ania & Ania and Jul. Firstly, it was the Friday installation party during which the coaches helped every lady in Rails distress. On Saturday the 20th, it was just hardcore coding, with sweat, tears and debugging. After that, the participants filled their programming Bentobox with all the necessities of the web, like AJAX, MongoDB, RoR (surprise, surprise) and so on… Needless to say, some of the Rails Girls fully understood what "buffer overflow" means on that day :)
Soon, it was time for the lightning talks. However, just before that we've sweetened the workshops up a bit with Lunar Cake Pops, so Paweł could deliver his LT about leadership in Lunar Logic to a sugar-propelled audience; he also presented our custom-made summer internship page for Rails Girls only :) Mirek tucked in a few words about Hackerspace Kraków, followed by U2I's presentation of the Unity engine and Base's awesome depiction of a programmer's life.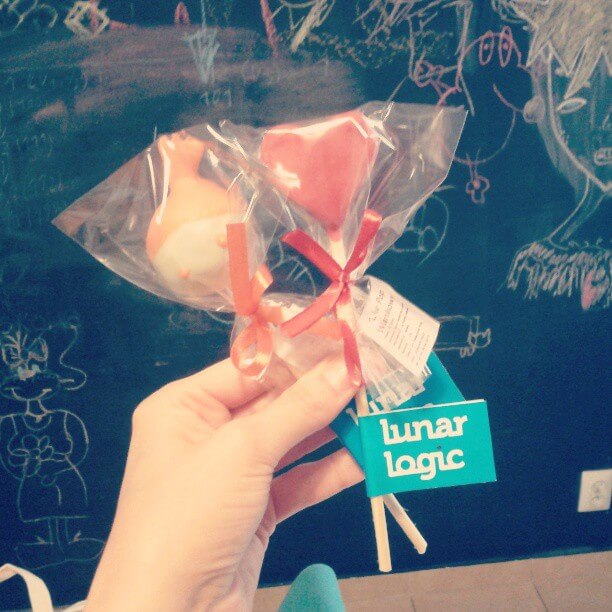 We'd like to thanks our friends from WebMuses and Applicake for allowing us to help with this awesome event :)
If you' ve just fallen in love with Ruby on Rails, don't forget to sign up for our upcoming summertime internship joy with Rails!
Photo courtesy of Wojciech Mardyła and Katarzyna Nogaj.