Back to all articles
Who We Are
I face a number of occasions when I describe us as a company. A software development shop. A mobile and web development agency. A web development boutique. A product development services organization. I have used them all in every combination and more.
In fact, I struggle a bit when it comes to defining Lunar Logic's identity through what we do for our clients. One way of looking at it is that we have software developers, graphic designers, testers, and product owners thus we help to turn ideas into software products. In fact, what our clients often stress is that we shine most when we get involved throughout the whole value stream of product building and not only take care of the software development.
However, if you asked me what is our ultimate goal when working with our clients, I wouldn't be talking about software development, UX or high quality. We do take care of all those, but they are just tools we use to reach our goal. That goal is to make our clients happy.
It just so happens that sometimes we make our clients happy by building software. That's not always true, though.
I'm known to frequently advise our clients to send less work our way than they initially planned. I encourage them to cut down feature list. I propose simplifying initial solutions as much as reasonably possible. In short, I work hard for us to have less work than we could have otherwise.
Why? It's because we don't measure our success by how much software we built. We measure our success by how happy our clients were once our part was done. Strategies to optimize for that would mean adopting the ideas of Lean Startup, especially when it comes to rapid experimentation and validating business hypothesis relentlessly.
There's more to it, though. When we start working with a new client there's a lot of uncertainty about how the collaboration will look like. That's why I often recommend a scope that's even smaller than a Minimal Viable Product. Just a couple of weeks of working together can tell us a lot about how good and how effective our collaboration is. We call that idea the Minimal Indispensable Feature Set.
Then we can decide together whether we are on a good path towards our goal: making our client happy.
In theory, it may mean that we'll end up doing just a couple weeks work instead of a much longer gig. That's perfect. We don't want to be busy all the time. That's not our goal. Remember? We optimize our work toward clients' happiness.
One could say that it doesn't sound like the best strategy for an agency that basically makes money by selling its engineers' time. Interestingly enough, the opposite seems to be true in our case.
As long as we succeed at keeping our clients happy we get more and more work from our existing and past clients. Referrals are a huge source of our new projects. Every now and then we need to reject new projects because we are fully booked.
The thing is that it's hard to easily define who we are as a company. A software development shop that discourages their clients from building software. Well, that doesn't sound usual.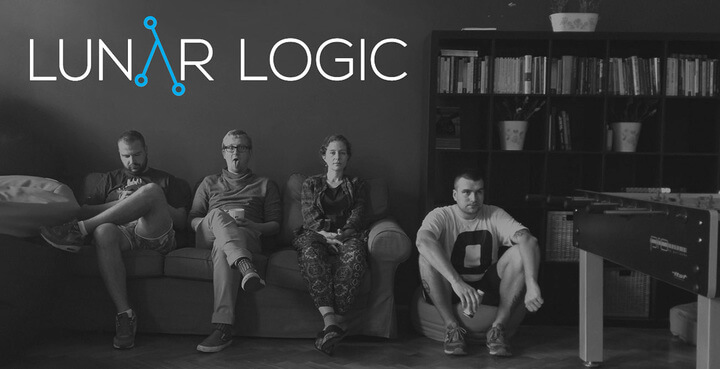 I think of us more as of a happiness delivery company. We deliver happiness. Normally by building software products. Sometimes by doing pretty much the opposite.
Whichever frame you want to use to describe what we do, either a web agency or software development professional services company, we are not your usual type. And we are vocal about that. The reason is some clients will love this kind of approach. Others will look for something different. Obviously we look for the former and we hope that you are one.