Back to all articles
Product Owner Internship at Lunar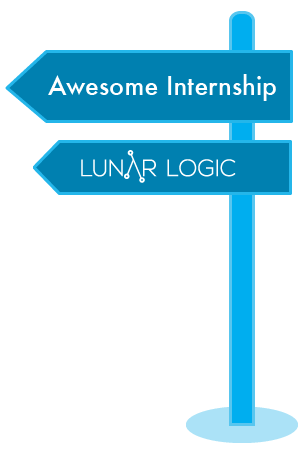 Let me start with the remark that I hate the title of this post. The product ownership that is typically understood doesn't exactly explain what role we are thinking of, yet I couldn't come up with a better name. Anyway, bear with me, I'll explain everything.
We are looking for an intern to do a little bit of work around our products and learn like hell for the rest of the time. The person in that role will be involved in shaping development of one of our products. It means a little bit of what's typically covered by Product Owners and a lot of what is happening within the Lean Startup movement.
It's not going to be about prioritizing features or even choosing the ones that will get built. It's about figuring out what the product going to be. There's nothing written in the stone. Experimenting is the keyword here.
If you are passionate about software but don't really feel like development is your thing, then this may be a perfect choice for you.
We don't expect you have an extensive knowledge about the stuff mentioned above. We do expect that you learn like there's no tomorrow. This is the point of the internship – to find someone who is capable of building expertise in such a role.
Here are some questions that you may want to ask.
Q: What are the requirements?
A: Besides of learning capabilities and passion, English fluency is the only requirement. A lot of sources you'd use are available only in English.
Q: What will I be doing during the internship?
A: Read. A lot. And then some more. In fact, that's what you will likely do for majority of your time here. You will use what you learned working on one of our products. You will design and run product experiments. You will get out of the building. You will get out of your comfort zone. You will turn an idea of a product into a real thing.
Q: Wait, what? That sounds serious. Is that the role for an intern? My ideas would be ignored by more senior people, I would guess.
A: The whole idea of the internship is bringing specific knowledge to the team and you are going to be the very person who adds that to the mix. Besides we don't really have a hierarchy at Lunar so no one looks down on interns.
Q: There is someone doing this thing at the company, so they'd mentor me, right?
A: No, not really. That's the whole point of "learns like hell" part of the requirements. For some, this thing is super fun for others, a struggle. We are looking for the former.
Q: This whole thing sounds crazy but I'm willing to give a shot. How long is it going to last?
A: A half of a year sounds like a good plan but it's not written in the stone. If you have other ideas let us know.
Q: Whoa, that's a lot of time. Do I get paid?
A: Yup. This is not a plot to get cheap labor, but rather, to run an organizational experiment. We are serious about experimenting.
Q: So what happens after the internship?
A: If it works out well we will most likely change it into a permanent role. Oh, and if it works out well, we will also have a perfect candidate for the role. You. That would be quite a nice coincidence, wouldn't it?
Q: How is the hiring process is going to look?
A: First, we want to have a meaningful chat about the ideas of Lean Startup. I mean, we really want you to first read the book and, only then, reach out to us. Other Lean Startup sources can help too but, come on, we already ask you to read the book up front. The goal of that part is for you to figure out whether that's something you'd like to do and for us to get a hint how your mind is wired and how you learn.
Then, we'd run a demo day with a few people who impressed us most. A demo day is a rather unstructured day spent on site with us where we try to figure out whether a new person is a good fit for us. You may expect some hands on work, a little bit of more formal, and a lot of less formal conversations. It seems that you can expect quite some fun too.
Q: One thing still bothers me. You want to invest so much time to the internship instead of hiring an expert. Why?
A: It's an experiment. That's one. Besides, the kind of expertise we look for is, unfortunately, really rare. That's two. Finally, we care a lot about organizational culture and cultural fit that generally makes hiring a challenge for us. This means that it's not only about skills but also about how you fit the company. That's three.
Besides we've been through a number of cases of people growing at Lunar and most definitely wouldn't mind another one.
Q: How to apply?
A: Once you"re ready to talk about Lean Startup write an email to Pawel.
Q: I have another question.
A: Send Pawel an email.
UPDATE: We have finished hiring process for the internships. Thank you for participation.